Metal-Expo'2016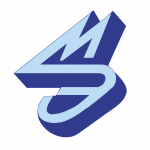 The exposition of Metal-Expo'2016, the 22d International Industrial Exhibition is in the middle of arranging. The whole range of ferrous and non-ferrous products, the most state-of-the-art equipment, and solutions for the post-crisis industry development will be exhibited on November 8 —11. Metal-Expo'2016 will become the market barometer showing possible growing points.
More than 600 companies from 35 world countries will exhibit in the event this year while more than 30k industry professionals the majority of whom comprises the target audience (steel products users from the metal construction industry, heavy engineering, fuel and energy complex, transportation, logistics, steel trading etc.) will visit the exhibition.
It is easy to explain such an interest to the steel and steel-related industries under hard economic conditions: Metal-Expo is not only the platform to show achievements, it is also a tool of overcoming economic crisis and developing cooperation including supplies high-quality steel products, contemporary equipment, technologies and innovative solutions.
This year the majority of steel companies consider finding new solutions to increase efficiency, reduce costs and economic risks as their main tasks.
In 2016 a number of companies successfully implement complex programs on reducing energy consumption, modernizing facilities, and substituting imports by competitive domestic analogues.
Leading market participants and development focused companies prepare for the autumn event seriously and beforehand. Thus, more than 80% of the exhibition spaces at Metal-Expo'2016 have been already booked.
The event will bring together leading steel companies, producers of tubes and pipes, wires and cables, ferrous and non-ferrous products, steel products suppliers, steel services centers as well as metal constructors, oil and gas companies, engineers etc.
Leading steel and engineering companies as well as steel structures producers will arrange massive expositions at Metal-Expo'2016: MMK, TMK, Severstal, Mechel, OMK, NLMK, Evraz, UMMC, Chelpipe, KUMZ, Aluminium Metallurg Rus, OMZ Group, VSMPO-Avisma etc. The event will bring together a big number of company leaders and industry professionals from all over Russian and many world countries while more than 3,5k professionals will be working on the stands.
Despite the global crisis in the steel industry more than 250 steel producers will exhibit at Metal-Expo'2016: ArcelorMittal, SSAB, Metinvest, Belorussian Steel Works, Ansteel, Dneprospetsstal, Aktyubinsk Rails and Beams Works and many more. This speaks for keen interest of international companies in developing business in the Russian market.
Leading equipment manufacturers will exhibit their solutions at MetallurgMash'2016 exposition (part of Metal-Expo'2016) endorsed by Russian Engineers' Union and METALLURGMASH: SMS Gpoup, Ficep, Metalforme, ORMETO-YUMZ, Danieli, EZTM, Urals Engineering Center, WeberComechanics, Robur, Vi-Mens, NKMZ, Energomashspetsstal, KAMI, Nordincraft, Nakal, Nord Drives, Reltec, Zlatoust Heavy Engineering Works, Litmashpribor, Uralkran, Sibelektroterm and many more.
Construction complex still remains one of the main steel products consumers in Russia. Every year steel producers and suppliers expand manufactures of steel structures for metal construction. MetallStroyForum'2016 exposition (part of Metal-Expo'2016) focuses on the most pressing problems of industrial and civil construction. Steel Service Centers of MMK, Mechel, Severstal, SSAB, Metallinvest, Belpanel, Steel Structures etc. will exhibit their latest solutions for metal construction.
MetallTransLogistik'2016 exposition (part of Metal-Expo'2016) as a platform for transportation companies will focus on the problems of logistics in the steel and mining and metallurgical segments.
Metal-Expo'2016 also includes a hard-driving program of events (more than 40) for steel industry professionals to discuss various aspects of development of the steel industry, power engineering, transportation etc. The Metal-Expo'2016 program will start with Russian Metal and Steel Market'2016 conference covering the most pressing problems of the Russian and international steel markets.
Metal-Expo'2016 events also include awarding gold and silver medals winners of contests for the Main Event in the Steel Industry'2016, Best Russian Stock and Steel Service Center'2016, Young Scientists, Metal Vision'2016 etc. The most significant achievements in the steel industry will be awarded Metal-Expo gold and silver medals.
Metal-Expo'2016 offers all the steel market participants a perfect opportunity to meet with their potential customers, find solutions to their problems and establish new business connections. Welcome to participate in Metal-Expo'2016, the 22d International Industrial Exhibition!
Detailed information about the "Metal-Expo'2016" on the exhibition website: www.metal-expo.ru.