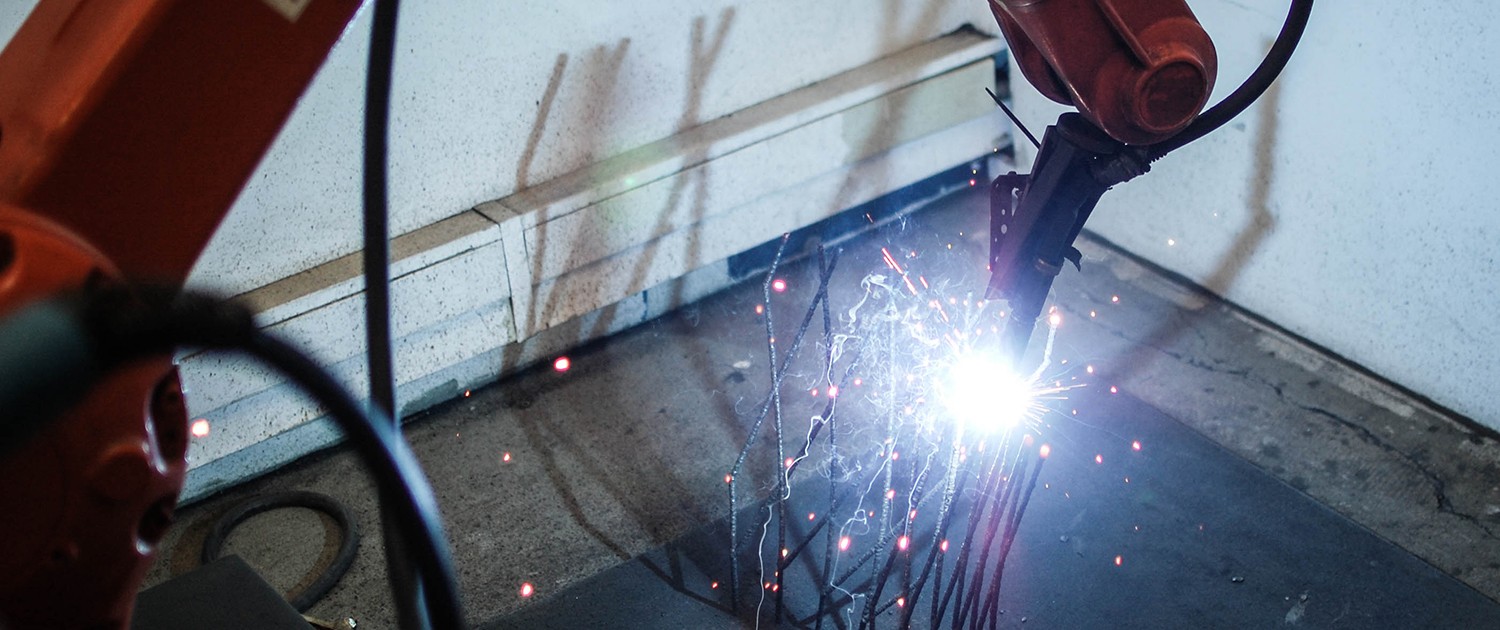 MX3D Metal
MX3D Metal is an affordable multiple axis 3D printing tool. After developing our MX3D-resin printer, we again used an industrial robot and combined it with a welding machine and developed software to drive this combination. From small parts to large constructions – with this technology we can 3D print strong, complex structures out of sustainable materials.
The MX3D robot can print with metals, such as steel, stainless steel, aluminium, bronze or copper without the need for support-structures. By adding small amounts of molten metal at a time, we are able to print lines in mid air. Different types of software that work closely together drive the combination robot/welding.
We are developing software, parameters and printing strategies for the different kinds of 3D printable 'lines'. For instance, vertical, horizontal or spiraling lines require different settings, such as pulse time, pause-time, layer height or tool orientation. All this information is being incorporated in the software.
3D printing like this is still unexplored territory and leads to a new form language that is not bound by additive layers. This method makes it possible to create 3D objects in almost any size and shape. And the technology is more cost effective and scalable than current 3D printing methods. It offers creative robotic manufacturing solutions for Art and Industry.



MX3D Metal is the result of a research initiated by Joris Laarman Lab, in collaboration with Acotech and is supported by Autodesk.
Source: http://mx3d.com